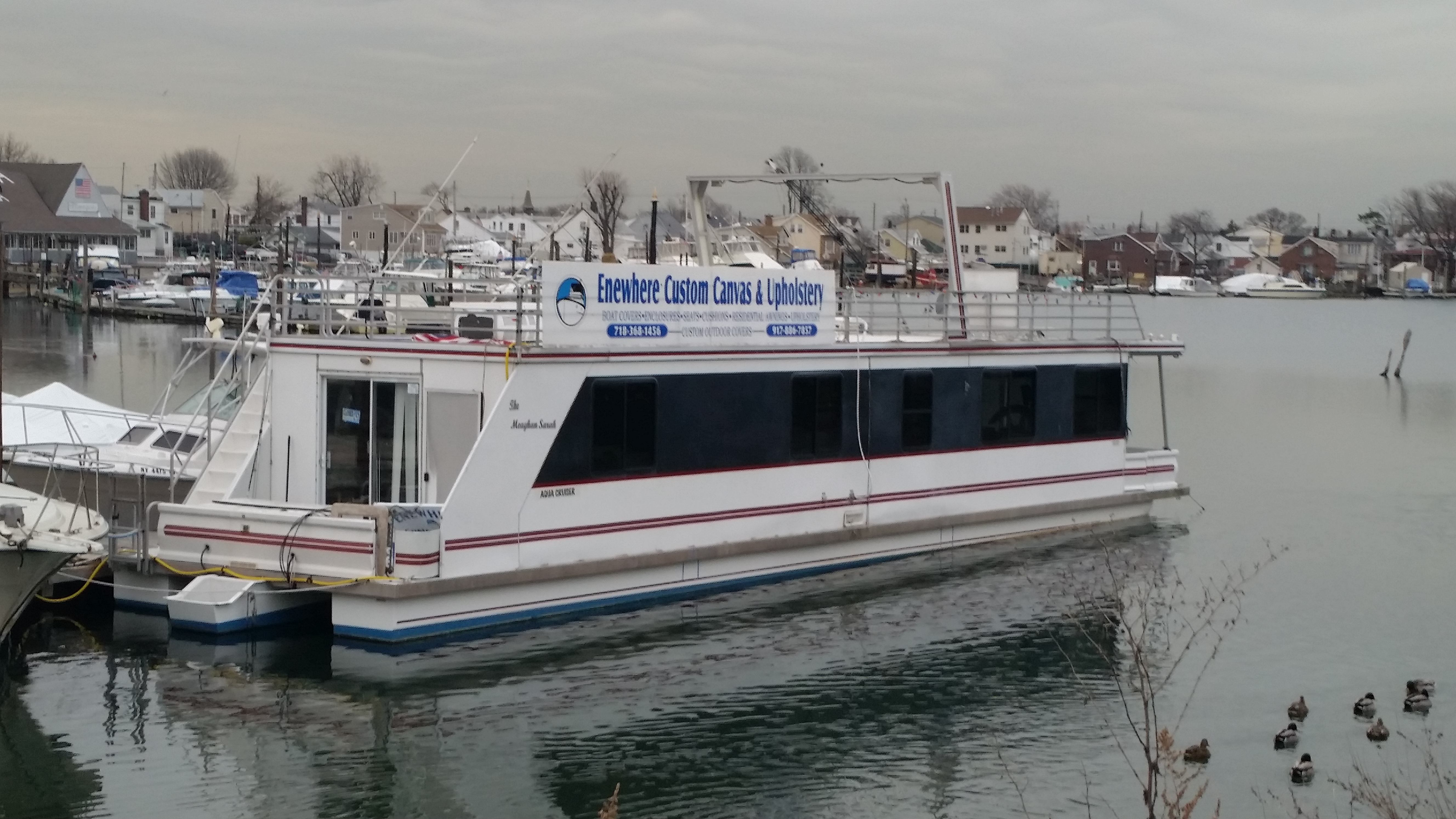 Welcome! Enewhere Industries, LLC is an award winning manufacturer of quality custom marine canvas products for all types of watercraft. From covers, enclosures, cushions to complete interiors we can create a new look for your boat. We are committed to our customer's satisfaction. We take pride in the work we do and the level of service we provide. We will do everything in our power to create a product that will look great and provide years of enjoyment. Your boat canvas is exposed to an unforgiving marine environment. This is why we use only the best marine fabrics and hardware in all our products. We are continuously keeping up to date with the latest inovations to bring you, our customer, the best solution for your canvas or upholstery needs. Each boat is unique, so each canvas product is designed, built and custom fit to your boat specifications. Our designs balance the existing boat lines with functionality and durability.

Due to the custom nature of our products, we need to have the boat available for measurements. We offer dockside service to New York, New Jersey and Connecticut.
Our spring schedule is open. Please reserve early.
To better serve our customers we relocated our shop on a barge. We now have easy access from land or water. The new address is 119 Garland Ct. Brooklyn, NY 11229. Please stop by to visit us.